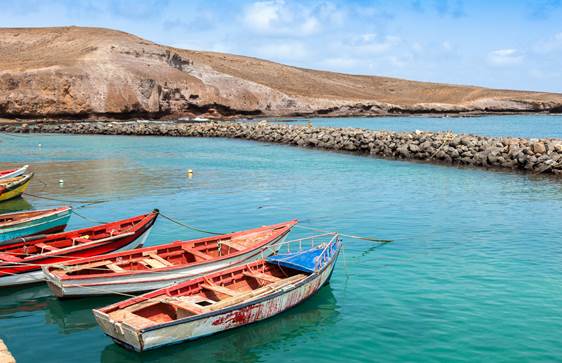 Cape Verde
Cape Verde is a land of culture, exquisite beaches and friendly and warm people. The Pestana Group has a 4-star hotel in Cape Verde and is waiting for you! Our hotel in the city of Praia, on Santiago Island, has direct access to the beach, and it's here you can visit the famous capital of Cape Verde.

"Stillness in the water, roads built on history" - Manuel Lopes

With a favourable year-round climate, quiet villages, fantastic beaches and mountains with green valleys and hiking trails, Cape Verde mixes a little of everything on its nine islands. Santiago is the largest island of the archipelago and is where the city of Praia is located, considered the Capital of Cape Verde.
A place of warm colours, kind and friendly people, the plateau with its historic buildings, beaches with warm water and markets with fresh flavours, Praia is charmingly simple and quiet. The Old Town, Sucupira Market, Alexandre Albuquerque Square and its colonial houses and Pico da Antónia are places full of history that you can't miss.
Read more
Read less