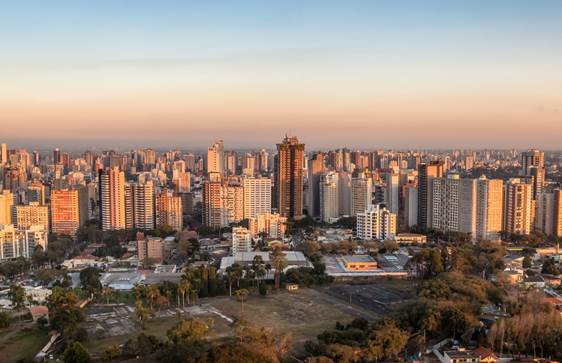 Curitiba
Pestana Group has a 4-star hotel in Curitiba, in the famous Batel area. This hotel in Curitiba, located close to the airport and with a covered heated swimming pool, is perfect for spending a few days working or resting. Book Pestana Curitiba!
The city of Curitiba is a cosmopolitan city with many natural parks. There are many activities to do, including cultural. The city hosts a major theatre festival, the 'Curitiba Theatre Festival', and has many museums and attractions for its visitors like: Franz Krajcberg cultural space, Botanical Garden and Oscar Niemeyer Museum. At the Rui Barbosa Square's Central Market will find many shops with handmade products.
The cuisine is influenced by the Italian, German, Polish and Ukrainian immigrants, so dining options are well suited to all tastes.