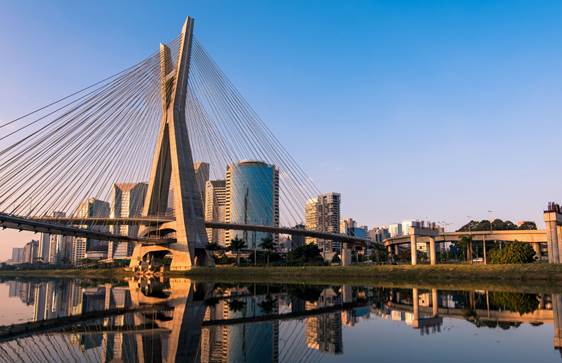 São Paulo
Pestana Group has a 3-star hotel in São Paulo, close to the Avenida Paulista and Ibirapuera Park. It is one of the best hotels in São Paulo whether you're travelling for business or leisure. Book Pestana São Paulo!
There are four important Monuments in São Paulo that are an obligatory stop: Flag Monument, the Pedro Alvares Cabral Monument, the Monument of Independence and the Mausoleum Obelisk for the 32 Heroes, all of them scenes from the history of the discovery and implementation of Brazil. Find the major cultural trends of the country at the Avenida Paulista and "Bairro da Liberdade".
Enjoy also a walk in the gardens of the Anhangabaú Valley. For food lovers, one of the place to try the typical regional dishes is the São Paulo Municipal Market, or Mercadão as it is best known.