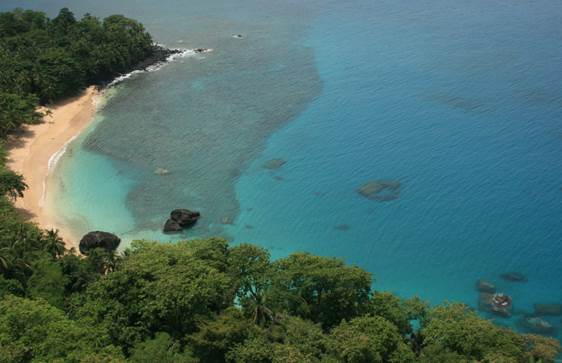 São Tomé
Pestana Group has some of the best hotels in São Tomé and Príncipe. Visit our hotel on Ilhéu das Rolas, a real tropical paradise, perfect for diving enthusiasts. Or opt for one of our hotels in São Tomé: a 5-star hotel located next to the sea or a historic hotel close to the city centre.

Povô Flogá – "The people play" (Sao Tome's Folclore)

Sao Tome and Principe is a very popular holiday destination, due to the white sand beaches and turquoise waters and because of the hotels with tropical landscapes. The islands of Sao Tome and Principe have architectural buildings inspired by the Baroque which is visible in the fortress of São Sebastião, "Igreja da Sé" or the Presidential Palace.