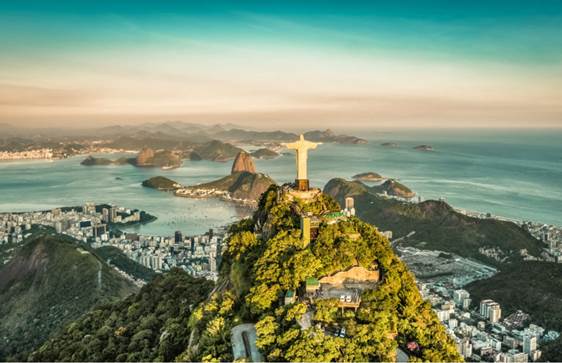 Brazil
Brazil is colour, happiness, samba! The Pestana Group invites you to visit the best hotels in Brazil, whether in Rio de Janeiro, Bahia, São Paulo, Curitiba or São Luís! Experience the best holiday of your life to the sound of the Brazilian rhythm!
"Beautiful, my Brazilian Brazil of samba and tambourine…" Ary Barroso
A country of warm waters, white sand, tropical forests and lots of rhythm, Brazil captivates everyone. The Samba, the pace on the streets, the joy of the Brazilian people, the tropical climate, the Carnival, the fantastic Réveillon... Feel the rhythms of Rio de Janeiro and its beaches of Ipanema and Copacabana that seduce anyone, caipirinhas, Corcovado and Sugar Loaf offer a breathtaking view of what is considered the Wonder City! In São Paulo you will find a cosmopolitan and cultural city, full of movement, with glamorous shops, incredible cuisine, and the largest financial centre in South America on Avenida Paulista. And when you reach Salvador da Bahia you'll find a historic centre full of colour and tradition, Bahianas dancing to the sound of Brazilian rhythms, richly adorned churches... Bahia is truly breathtaking! And to take a break, the perfect choice is Curitiba. With innovative architecture, green and sophisticated spaces, this Brazilian city with a difference is the most efficient of all.
Experience Brazil's magic!
Read more
Read less