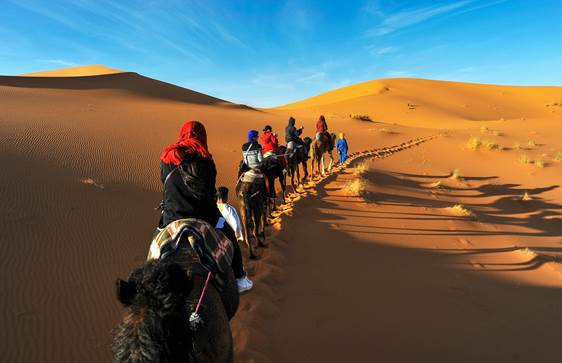 Morocco
A country of magic, tastes and aromas, Morocco is a land of contrasts and fascinating landscapes. The Pestana Group has a 4-star hotel in Morocco. Enjoy unforgettable experiences in our Casablanca hotel. Pestana Casablanca is waiting for you!

"Morocco is a great challenge for the five senses" Amy Ryan

The aromas, the flavours, the colours, the sounds, the art... Morocco is an enigmatic and fascinating sensory experience. The High Atlas peaks, the camel rides through the Sahara desert, the starry sky, the mixture of smells and flavours that drift across the lively markets with their richly coloured rugs, the Medina of Fez, ornate buildings and gardens, the medieval city of Fez el-Bali, the imposing Hassan II mosque in Casablanca... all are must-see places. Have a cup of tea while watching the world go by in the narrow streets, and don't miss the magic of the Djemaa El Fna square at dusk: it is truly special!