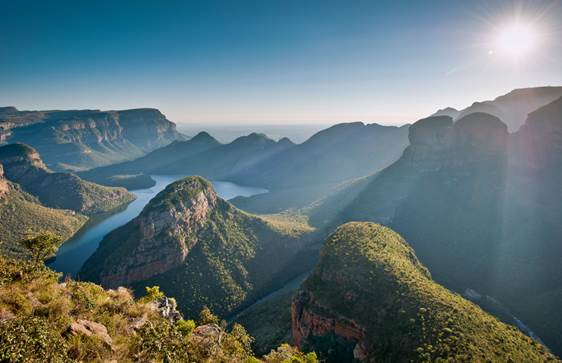 South Africa
South Africa is a country full of cultural diversity, amazing landscapes, stunning beaches... The Pestana Group has a 5-star hotel in South Africa, located in the Kruger National Park. Don't miss this opportunity to experience an incredible safari!

"It's a special place, this wonder, this paradise called Kruger Park" Bob Blackwell

Steep, semi-deserted mountains with a starry sky, fynbos on the slopes, museums filled with history, the imposing Blyde River Canyon, the art of the Orlando Towers in Soweto...
South Africa is a country of breathtaking scenery and lots of diversity. Here the adrenaline is easy to feel, whether through bungee jumping on the Bloukrans Bridge, or the Graskop Gorge indigenous forest. Considered one of the best safari destinations, the Kruger National Park in South Africa is one of the oldest reserves in the world. The opportunity to observe the big five (lion, leopard, buffalo, elephant and rhinoceros), the excitement of a safari, the cave paintings and the ancient artefacts... A unique opportunity to experience the unforgettable!
Read more
Read less