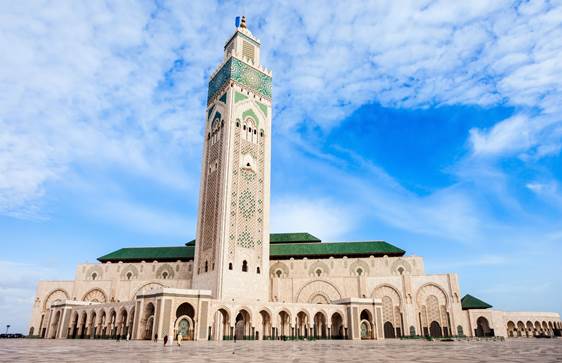 Casablanca
Pestana Group has a 4-star hotel in Casablanca. This hotel on the Boulevard de la Corniche, the city's trendiest area, is the perfect starting point for those who want to enjoy Casablanca either for business or leisure. Book Pestana Casablanca!
Casablanca is the largest city in the Maghreb, on the Atlantic coast of Morocco, and one of the largest in North Africa. It is the main economic, industrial and commercial center of Morocco. Modern and futuristic, the city is easily characterized by its beautiful urban plan, which includes wide boulevards with elegant Art Deco style buildings and Neo-Arabic. The magnificent Hassan II Mosque, was built on the ocean and it is one of the main monuments to visit.
You will find a wide range of options to make your stay in the city unforgettable, from beach bars to clubs in the Bay of Casablanca, and tearooms with live pianists, so many options to chose from.